May 10th, 2019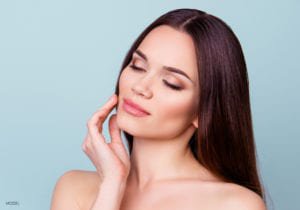 1. Botox Can Smooth Your Neck
Does the skin on your neck seem to let out a little "gobble, gobble" every time you look in the mirror? Well, put a stop to that with Botox! Did you know that a turkey neck occurs when the thin band of muscles that reaches across the chest up into the neck and towards the jaw begins to separate? When this happens, multiple bands take on the appearance of ropes. Dr. Hall can use Botox to get rid of that turkey neck by placing injections in several different places along the neck. Once injected, Botox will relax some of the loose bands and give men and women a smoother, more contoured neck.
2. Botox Can Decrease Dynamic Wrinkles
Time doesn't discriminate. Regardless of whether you're a man or woman, the day you start to see wrinkles on your face is the day you start looking for ways to turn back the clock. However, because Dr. Hall wants all of his Knoxvile Botox patients to be well-educated in the procedure they are considering, it's important to realize that not all wrinkles are created equal. There are two different kinds of wrinkles we all get at some point in our lives - dynamic wrinkles and static fine lines and wrinkles.
Dynamic wrinkles are the wrinkles that show up as a result of normal facial movements, such as smiling, squinting, laughing, and even as a result of furrowing your brow. As time passes for many residents, these dynamic wrinkles get deeper and more pronounced, and these are the types of wrinkles Botox can address. By injecting Botox into these problem areas, Dr. Hall can restore your youthful face to its previous radiance.
On the other hand, static fine lines and wrinkles are the wrinkles that come as a result of time and the weakening of the skin that occurs. These wrinkles are due to a decrease in collagen levels. If you want to smooth out your fine lines and wrinkles, talk with Dr. Hall about another type of filler that would be most beneficial, as Botox is not meant to provide improvement of this type of wrinkle.
3. Botox Can Make Your Lips Look Larger
An advanced technique that is beneficial for some patients, Botox can be injected to make your lips look larger. To do this, Dr. Hall injects several units of Botox into the middle part of the top lip. By doing this, the lip will curl upwards making the lips look larger. Oftentimes, Dr. Hall's patients will combine procedures by choosing to have a filler added at the same time. Botox and lip filler will provide women with larger AND fuller lips. Win-win!
Call Dr. Hall at his Plastic Surgery Clinic in Knoxville To Learn More About Botox And The Many Other Ways It Can Improve Your Appearance
If you want to know how Botox can treat your problem areas, call Jason J. Hall, MD, FACS at (865) 973-9500 today! He and his team stand ready to help you!