September 25th, 2017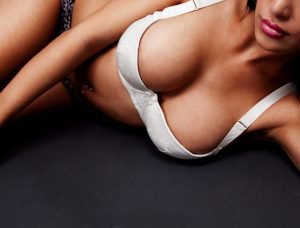 Dr. Hall is board-certified and is also one of the leading surgeons in the entire state. His dedication to precision and his comfortable, gentle style has made him a hot commodity for patients. Not only does he perform world-class procedures here in the states, but he also donates his time and travels abroad to deliver life-saving procedures to children and families that would otherwise not get them. If you're hoping to work with Dr. Hall for your breast augmentation, women should get in touch with us immediately to claim their spot.
Recovering from Breast Augmentation
Women that work with Dr. Hall will get a much more detailed and in-depth guide for their recovery period. Dr. Hall will also ensure that they completely understand all of his postoperative instructions. Getting outstanding, natural-looking results is all dependent on how closely our patients follow his instructions. Here are a few things to keep in mind.
Manage Your Expectations: Many of our Knoxville breast surgery patients expect to see the results of their procedure immediately. This is not the case. It usually takes some time-several weeks or months-for the swelling to go down and for the implants to "settle" into place.
Wear Your Surgical Garment: Most patients are fitted with a surgical garment afterward. This surgical "bra" keeps the new implants in place and helps them heal.
Plan Ahead: First, you will need someone to drive you home after the procedure. Make sure someone can stay with you at least overnight to help if there is an emergency.
Don't Exercise: Avoid any kind of strenuous activity because this can raise your blood pressure and heart rate and cause serious complications.
Scar Management: One of the biggest concerns preoperatively are the scars that result from breast augmentation. Women should follow all of Dr. Hall's recommendations for scar care to ensure theirs are as invisible as possible.
Make Plans: Dr. Hall uses a technique for breast augmentation that causes very little pain and discomfort. He tells his patients to make plans to go out to dinner on the night of their augmentation. In fact, most patients don't need pain medication after the night of their surgery.
Again, these are just a few of the things that women need to be aware of before they undergo any kind of plastic surgery procedure. Dr. Hall will discuss the recovery period in great detail with all of our patients and will make sure you understand exactly what you need to do to get the best possible results.
Contact our Knoxville Plastic Surgeons today at (865) 973-9500 to get started.