May 24th, 2019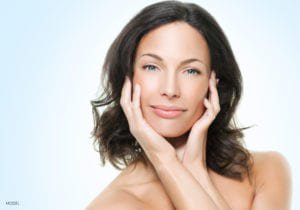 So, What Is Botox?
Botox is a highly-processed form of botulinum toxin. That may sound a little confusing and a bit scary, but Botox is a safe, non-surgical way to help men and women reduce or eliminate facial lines and wrinkles. Dr. Hall injects Botox directly into the facial muscles that contract to cause wrinkles, whether it be around your eyes, mouth, forehead or nose. Dr. Hall can give you a smoother, more youthful complexion in a quick, 15-minute appointment. Botox treatments even last 3-4 months, depending on the severity of your lines and wrinkles. But remember, treatments should be maintained in order for patients to keep their smooth skin.
When Should I Start Having Botox Injections?
Truth be told - there is no "right age" to start receiving Botox injections. Dr. Hall encourages his Knoxville Botox patients to consider their long-term anti-aging goals. If you are in your 20s and know you are genetically predisposed to severe signs of aging, see Dr. Hall now. He can begin a preventative Botox program to help keep wrinkles around your eyes, forehead, nose and mouth at bay. By starting early, even before you see those telltale signs, Dr. Hall can help prevent wrinkles and lines from settling into the skin. Preventive Botox treatments are typically require much less Botox to be used than a "regular" treatment, and are accordingly more affordable.
If you are in your 30s, 40s, 50s or more and have been struggling with the reflection you see in the mirror for some time; there's no time like the present. Call Dr. Hall today to make an appointment to find out how he and his team can reduce or eliminate the appearance of your facial lines and wrinkles. At this stage of life, Botox treatments are often referred to as maintenance Botox because the injections will help correct the wrinkles that have already formed and give you a more refreshed look.
The Bottom Line: Start Botox Treatments When You're Ready
Hopefully, we've put your mind at ease regarding the perfect age for Botox - there is none! How exciting! So, start Botox treatments when YOU'RE ready. If you want to learn more about Botox and how it can help your specific trouble spots, the best thing you can do is visit Dr. Hall's office of Plastic Surgery in Knoxville for a consultation.
His desire is to help each of his patients feel like the best of themselves, and Botox can help, so call his office today at (865) 973-9500 to learn more.