May 19th, 2016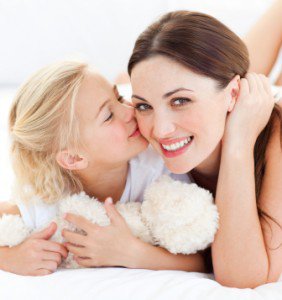 Weight gain, the stretching of skin, and other changes your body makes to prepare for your child are normal parts of being a mom, but they can still leave you feeling worn and less beautiful than you once were. If this describes you, you may want to consider a Mommy Makeover.
What Procedures Can a Mommy Makeover Include?
The term Mommy Makeover is really more of an umbrella to encompass all the various options available to moms seeking cosmetic rejuvenation of their bodies after childbirth. Depending on your specific needs, a Mommy Makeover can include two or more of the following:
Breast Augmentation: Restore volume and fullness to your breasts that you may have lost through breastfeeding or weight loss after giving birth.
Breast Lift: Reposition your breasts and nipples to a more youthful position; this can be done with or without an augmentation.
Tummy Tuck: Remove excess waist fat that accumulated during pregnancy and also address loose skin resulting from the stretching of your tummy.
Liposuction: Suction away stubborn pockets of fat in your hips, thighs, and waist that may remain after losing most of your "baby weight."
Generally speaking, all of the procedures in your Mommy Makeover can be performed in a single day, though it is possible that the specifics of your surgery may require them to be separated. This is not common, but I will be able to provide a realistic assessment recommendation during your consultation.
Cost and Recovery
The cost and recovery time associated with your Mommy Makeover can vary based on what procedures you and I decide are right for you. As you might expect, the more you have done, the greater your cost will be, but this isn't always the case with recovery time. For example, having a breast lift and a breast augmentation done together will cost more than a single procedure, but your recovery time isn't likely to increase much, if at all, from the additional procedure. For more accurate estimates of the costs involved, please visit my plastic surgery pricing page.
If you're looking to get back what you've lost through childbirth and breastfeeding, call my office today for a consultation. During your consultation, we can discuss the ideal timing for your Mommy Makeover and craft a treatment plan that's just right for you.
-Dr. Hall
Questions about a Mommy Makeover? Expert Dr. Jason Hall and his knowledgeable staff at his Knoxville Plastic Surgery clinic are here to help. Call us at (865) 973-9500 for your consultation today.