November 6th, 2015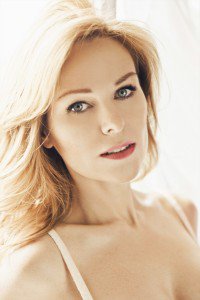 A blepharoplasty, or eyelid lift, can open up your eyes by removing excess skin and fat from your upper or lower eyelids. Many patients develop forehead wrinkles because they are using their forehead muscles to lift upper eyes that droop. Constant use of the forehead muscles can create permanent lines and wrinkles over time.
How Will an Upper Blepharoplasty (Eyelid Lift) Reduce Forehead Wrinkles?
By the time you reach your 30s, you will start to notice signs of aging begin to appear. As skin around your upper eyelid starts to sag, you may compensate for this by engaging your forehead muscles to keep from affecting your vision. Instead of waiting for forehead wrinkles to develop and eyelids to droop more, a consultation from a board-certified plastic surgeon can quickly determine if an upper blepharoplasty can prevent the need for a brow lift.
When Would I Need a Brow Lift?
A brow lift often addresses more severe lines and wrinkles that appear in older patients. Upper blepharoplasty can help prevent forehead wrinkles from deepening by removing the sagging part of the eyelid that draws down the forehead. By relieving this tension, the forehead will age more slowly.
This does not mean a brow lift is completely out of the question. If you already have forehead wrinkles or drooping eyebrows, an upper blepharoplasty cannot eliminate them but will only slow down their progression. Patients who want more dramatic results may opt for a brow lift.
To get advice on how remove forehead wrinkles, contact Dr. Hall at his office at (865) 973-9500.