June 7th, 2019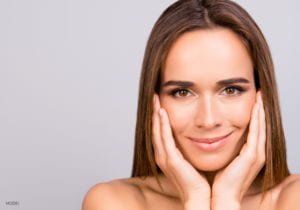 Every patient Dr. Hall consults with has questions, and one big question he faces during Botox consultations is whether or not exercising can impact the longevity of Botox. That's exactly what we will discuss in this blog, so keep reading to learn more.
What Is Botox?
If you've heard the name "Botox," but don't know exactly what it is or how it works, here you go: Botox is a highly-processed form of botulinum toxin. While that may sound like something you don't want anything to do with, don't worry. Botox is FDA-approved and safe for cosmetic use. When Dr. Hall injects Botox into trouble spots on the face or neck, it works by blocking the nerve signals to the injected muscle. This prevents the muscle from contracting, which in turn decreases those unwanted lines and wrinkles. Patients can have Botox treatments to improve wrinkles around the eyes, mouth, nose, forehead, and neck. In just a quick office visit, you can get rid of those telltale signs of aging with Botox.
Can I Exercise After I Have Botox?
One of the main reasons men and women love Botox is because there is no downtime associated with a treatment. However, there is the potential for minor side effects, and Dr. Hall recommends small restrictions immediately after receiving injections. For instance, Dr. Hall's patients could experience minor bruising, swelling or redness around the injection sites for several hours after their Botox injections. These side effects can be addressed by keeping your head elevated for at least 4 hours after your treatment and will resolve within several hours.
On the other hand, avoiding certain activities for 24 hours is advised. Dr. Hall recommends his Knoxville Botox patients avoid exercise during this time frame, as the increased blood flow to the injection sites could cause some of the Botox to be diluted and not be as effective. Any bruising can be eliminated with a quick laser treatment a day or two later!
Will Exercising Long Term Effect Botox?
While exercising immediately after having Botox treatments is not recommended, many people think that exercising frequently while you have Botox will cause it to wear off. This couldn't be further from the truth! There is no correlation between exercise and Botox longevity. Botox typically lasts for 3-4 months for most people, regardless of their exercise regimen, but there are other factors that can cause results to wear off faster. These include the genetic makeup of a patient, or if a smaller amount of Botox is used than is needed to completely treat a particular area.
Dr. Hall Can Help Smooth Those Pesky Wrinkles
If you've been suffering from moderate to severe lines and wrinkles on your face and neck, and you've had enough of it, call Dr. Hall's Knoxville Plastic Surgery office today to schedule a Botox consultation. Only by seeing your trouble spots will he be able to know how Botox can specifically help you.
You can reach a member of his friendly team by calling (865) 973-9500 today!