October 24th, 2018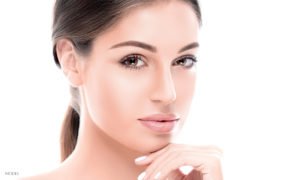 Enhancing Your Natural Beauty
While his patients come to him because they have problem areas they want to change, Dr. Hall firmly believes that everyone is born with natural beauty. But, due to life circumstances such as childbearing, aging or losing a significant amount of weight that leaves you with an abundance of sagging and drooping skin, some people feel that their natural beauty has faded.
This is where plastic surgery fits in. With the ability to accentuate your best features and turn them up a notch, an elective plastic surgery procedure can help men and women look better than ever before, while still keeping all the unique aspects of themselves that make them beautiful or handsome.
Real Examples in Action
Let's say you're a mother who has had a few children and knows for certain you don't want anymore but and now have a body that doesn't quite look the way it used to. Your once plump breasts are now sagging and drooping, and your abdomen has a bulge that won't go away despite diet and exercise, accompanied by loose and sagging abdominal skin. A combination of plastic surgery procedures called a mommy makeover - which typically includes breast augmentation, breast lift, and tummy tuck - can help you regain what you once had while accentuated the natural beauty you've always contained.
Or, perhaps you're a man or women who is showing the signs of aging in your face. You've always had a pleasing appearance, but now you have deep wrinkles, sunken cheeks and/or hanging jowls at the bottom of your face. A facelift can help rejuvenate your face and make you look like yourself - not windblown - and look good for your age.
Consulting with Plastic Surgeon Dr. Hall
We know that it can be hard to talk about your problem areas with a physician, even one who is trained to have a caring heart, technical skill, and artistic touch to let your natural beauty shine. But, having an open and honest conversation with Dr. Hall during your initial consultation is so important. You need to tell him what you love about your body, what you want to change, and how you'd ultimately like to appear. This may be best communicated by bringing in photos of yourself from earlier years before pregnancy or aging took a toll on your body or your face.
The point is, Dr. Hall wants to make you look like the best version of you, period. He doesn't want you looking in a mirror after your surgical dressings are removed and feel like you're someone else. Rather, he wants to highlight that natural beauty you've always had.
Schedule a Consultation with Dr. Hall Today
If you're ready to take that next step and discuss plastic surgery options, there's no time like the present to make that happen.
Call Trillium Plastic Surgery Knoxville today to make this initial appointment at (865) 973-9500.