October 24th, 2016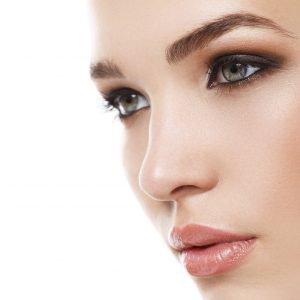 Blepharoplasty can correct a number of issues you may be experiencing around your eyelid area. If you look in the mirror and find yourself looking tired or "old" because of sagging or drooping eyelids, blepharoplasty surgery may be a perfect solution for you. Dark circles under your eyes, fatty deposits under and around the eye area, puffiness, or excess skin are conditions that can be improved with eyelid surgery. The procedure can be performed on the upper or lower eyelids or both depending on what you and Dr. Hall discuss during your consultation.
What to Expect After Blepharoplasty Surgery
Patients who choose Dr. Jason Hall to perform their eyelid surgery can expect to go home the same day as the procedure. Your surgery will be performed in our one-of-a-kind outpatient surgery center. The length of time spent in surgery will depend on the specific aspects of your treatment and if you are getting any other procedures at the same time - such as a cheek implant or facial fat grafting to augment the results of your blepharoplasty.
Once you're ready to leave our surgery center after the procedure, you will be provided cooling packs to apply to your eye area to reduce any discomfort and swelling. You can continue doing so at home throughout your recovery time as needed.
In the first week after surgery, your swelling will be significantly reduced, and sutures (if any were used) will be removed. You'll also be given eye drops to use during your first week of recovery.
Getting Back to your Routine
Of course, getting back into your normal day to day activities and responsibilities is a priority after blepharoplasty surgery. Patients usually take a week off from work to allow time for recovery.
Most patients are able to wear hypoallergenic makeup products after about a week. If you routinely use contact lenses, you will be able to begin wearing them after the first week of recovery as well.
Results you can Trust
Dr. Jason Hall is a board-certified plastic surgeon with specialized training and fellowships, and a long-standing reputation for delivering the very best results.
These are some recent reviews from verified patients of Dr. Hall:
"The fact that Dr. Hall will accept nothing but the best for you as the patient is what made me confident he was the right doctor for the procedures I wanted done."
"The facilities are immaculate, the staff friendly and accommodating, and Dr. Hall has excellent bedside manner. My results 6 weeks post-surgery are exactly as I'd hoped and I have no regrets."
Check out Dr. Hall's Reviews section for more patient comments and the Before & After photo gallery to learn about other patients' experiences and results.
Contact Knoxville Blepharoplasty Surgery expert, Dr. Jason Hall, at (865) 973-9500 to schedule your consultation today!