July 5th, 2019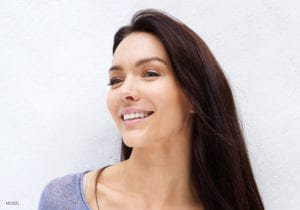 While Dr. Hall loves the results Radiofrequency Skin Tightening provides his area patients; he also understands that many people often question whether or not this non-surgical opinion is good for them. Well, keep reading as we answer that question.
First, What Is Radiofrequency Skin Tightening?
Radiofrequency Skin Tightening is a cosmetic technique that uses radiofrequency energy to heat underlying tissue and stimulate collagen and elastin production, which results in the reduced appearance of fine lines and tightening of loose skin.
Many residents are familiar with the use of lasers for this type of cosmetic treatment. But using lasers for Skin Tightening limits the number of people who can benefit since lasers can cause discoloration on some skin tones. By using radiofrequency in Skin Tightening instead of lasers, Dr. Hall is able to heat the skin's deeper layers because of the very low frequency used in this procedure, thereby increasing the results with minimal risk of skin discoloration that can be seen with laser treatments.
But Is Radiofrequency Skin Tightening Good For Me?
Regarding the safety of Radiofrequency Skin Tightening, in short - yes, it's safe. However, you should choose a board-certified plastic surgeon like Dr. Hall, who offers FDA-approved technologies to perform your Skin Tightening procedure.
Radiofrequency Skin Tightening is also good for you in the sense that it can help men and women put off the need for facial surgery. Not only does this non-invasive procedure address sagging skin and jowls, but it also evens skin tone and texture. You can put off the need of an upper or lower blepharoplasty, brow lift, and even a facelift for years!
Even if you aren't suffering from obvious signs of aging, but instead the skin on your face is lumpy or stretchy from excessive weight loss, Radiofrequency Skin Tightening can help, too! Why deal with loose, sagging, or lumpy skin after you've worked so hard to lose all that weight? Let Dr. Hall perform Radiofrequency Skin Tightening to firm and tighten your face.
Dr. Hall Can Help, So Call Him Today!
Now that you know more about Radiofrequency Skin Tightening and how it can help you, what are you waiting for? Call Dr. Hall at his Knoxville Plastic Surgery office today to schedule your consultation so you can learn more about how exactly this amazing technology can help you with your specific needs.
You can reach him at (865) 973-9500 today!