October 17th, 2016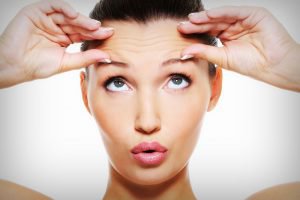 -Eleanor Roosevelt
Aging isn't what it used to be. Stories of mature celebrities casting off the stigma associated with growing older are becoming more prevalent in the media with each passing year, confirming that aging doesn't have to be a negative process - it can be worn so well! But that certainly doesn't mean we can't age even more gracefully with a little help.
You may not be considering plastic surgery, but you want to regain some of the youthful appearance you once saw when you looked in the mirror. If this sounds like your journey, you'll be happy to learn there are a number of non-surgical treatments that can help you defy the look of aging.
We offer a complete non-surgical facial rejuvenation procedure which can combine several different treatments. The most commonly used treatments are injectable fillers, Botox, and facial laser treatments. Patients having undergone these treatments have seen excellent results and will happily swear by them.
Fillers vs. Botox
Patients often confuse fillers and Botox because they are all injectable and used in treating wrinkles, lines, and creases on and around the face, so allow us to explain the differences:
Injectable fillers actually fill an area that has had volume loss on the face. A line or a crease can be removed or greatly reduced with a filler replacing this lost volume. We routinely use Juvederm and Restylane to help rejuvenate the appearance for your face.
Botox temporarily relaxes facial muscles which cause lines and wrinkles. This can especially help reduce the appearance of fine lines and soften the overall look of your face.
You may feel you must choose a single type of non-surgical treatment, however, injectable fillers and Botox are often used together for optimal results.
Deciding on Botox
Plastic surgeon, Dr. Jason Hall uses Botox to minimize lines and wrinkles and restore a more youthful appearance to your face. Botox is one of the most trusted name brands because it is the most tested product on the market.
Injected directly into the muscle, Botox is generally used to improve moderate to severe frown lines between the eyebrows as well as crow's feet lines around the eyes. Botox offers rapid results with very little risk. Though there can be slight bruising or swelling at injection sites, this can be easily concealed with makeup.
The results of Botox last approximately three months in most patients. Many patients schedule regular appointments to get Botox injections on a recurring basis, helping to keep treated areas looking their best. Before deciding which non-surgical age-defying treatments to get, Dr. Hall can show you where you would benefit most from treatment using the Vectra 3D imaging system. With this technology, Botox patients no longer have to simply imagine their results- you can see it before you do it!
If you're looking for non-surgical treatments to reduce the appearance of aging, contact Botox expert Dr. Jason Hall at his Knoxville Plastic Surgery office for more information today at (865) 973-9500!