October 17th, 2019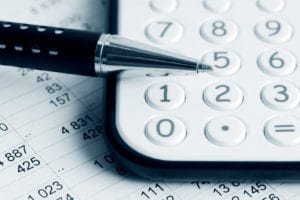 Avoid Sticker Shock
If you're purchasing a car or a house, you would check the price before going to the dealership or attending the open house. Getting plastic surgery is no different. You want to know if it's within your budget first. You don't want to go in for a 45 minute consultation, only to experience sticker shock when you receive the estimate.
That's why Dr. Hall believes in price transCAREncy (healthcare price transparency)! He wants you fully equipped with as much information as possible before you come in to discuss your concerns with him. That includes knowing about surgical and non-surgical procedures, the recovery process and the cost. While cost isn't the most important reason to choose Dr. Hall, cost is a factor in many decisions.
But keep in mind that Dr. Hall is a board-certified plastic surgeon. That means he has undergone the most rigorous training available for a cosmetic plastic surgeon. It doesn't necessarily mean he is the most expensive. However, with his experience and commitment to excellence, patients are happy and feel comfortable in his office.
How do I Check Pricing on Dr. Hall's Website?
All you have to do is check plastic surgery pricing. Once you get to the BuildMyBod Health Price Estimator, follow these steps:
Add any non-surgical or surgical procedure or service to your "wishlist" by clicking on the "+" sign next to that service
Review your wishlist
Submit your wishlist along with your contact information so you receive an instant, automated email with a breakdown of costs
It's that easy!
Call Jason J. Hall, MD, FACS to Schedule An Appointment
Dr. Hall and his team have the training and knowledge to provide you with the best experience. Including the ability to check pricing before you come in. Build your own "wishlist" and receive an instant quote in your inbox.
After you realize it's within your budget, give his office a call today at (865) 973-9500 to set up an appointment with him in his Knoxville Plastic Surgery office.