February 13th, 2020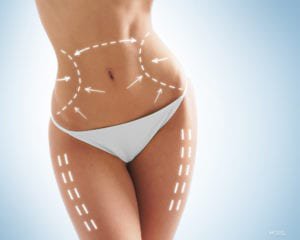 Consider this situation:
After years of thoughtful consideration and research, you (or your spouse/significant other) have decided to have plastic surgery. You asked a few close friends about good surgeons in the area and chose the one you felt most comfortable with. Very few people know about your surgery. Most of them know you're going to be out of work for a week or two, but you have been vague about the reasons. You don't want the world to know about your decision.
Surgery is scheduled for 7:30 am at one of the local hospitals. You asked people about the hospital when you were making your surgical plans, and one of your neighbor's friends knows someone who works there. They reassure you it's a "good" hospital. The night before surgery, you go online for some last minute research about the procedure you have chosen and review for the last time the information from your surgeon. Since you have to be at the hospital at 5:30 am, you pull up the map on your phone and figure it will take 35 minutes to arrive, which means you have to leave home at 4:55 am.
You're equal parts excited and nervous about the following day. You can't sleep well and get up after a very short night of sleep to leave for the hospital. Arriving in the dark, the main entrance to the hospital is difficult to locate - there are three or four doors to choose from, and none are very well marked. Entering the hospital, you don't know where you are supposed to go to check in. You look around at a mostly empty lobby until you find someone who directs you to the surgical check-in area, all the while looking at your watch - you don't want to be late.
Then you remember your neighbor's friend: What if the friend is working and runs into you? What if the friend sees what you're having done?
You compose yourself to find the check-in, arriving a few minutes late. There you have to fill out 20 minutes worth of paperwork before being taken to the pre-operative area, where you spend the majority of the next hour sitting around waiting, nervous and uncomfortable, before final preparations for surgery begin. After surgery you are wheeled through the hospital in a wheelchair and back to another busy entrance where your designated driver has been instructed to meet you. After again waiting outside (in public), you are helped into the car and are on your way home.
This is a common experience for many patients who undergo plastic surgery in a hospital or hospital-affiliated surgical center. There are many moving parts to this experience that can compound an already stressful situation and can make your surgical experience an unpleasant one. However, there is an alternative to this experience that our patients have already discovered.
What many people are unaware of is that the only dedicated outpatient plastic surgery center in East Tennessee resides on the floor below my office just off Cedar Bluff Road. Built by Dr. Steven Smith in 2008, the Park West Plastic Surgery Center is the only fully-accredited, state-of-the-art surgery facility dedicated ONLY to plastic surgery in this area. This is a tremendous benefit to my patients for a few of the following reasons:
Privacy
Knoxville is a little big city. It's often challenging to go anywhere without running into someone you know or who knows you. It's one of the best things about living in this wonderful city - you rarely meet a stranger. However, when you are choosing to have plastic surgery, running into someone who knows you on the day of surgery can be anxiety producing, especially if, like most of my patients, you want your procedure to remain confidential. Because our office and surgery center are in the very same private facility, the probability of chance "run-ins" are very unlikely. My patients who work in healthcare (or whose family members work in healthcare) find this particularly comforting.
Convenience
On the day of surgery, patients are understandably nervous. By the time their surgery date arrives, however, most of my patients have been to my office and surgery center at least twice. They know where it is located. They know how long it takes to get there from home. They know where to go when they arrive. By being familiar with the surgery center and the office, there is a significant reduction in their stress level on the day of surgery. Also, from the parking lot, you are only 20 feet from our lobby. Contrast this to any other surgery center or hospital in the area: circle the parking lot or the parking garage looking for a place to park. When you finally find one, you have to find your way from your car to the front entrance, then from the entrance through the hospital to the surgery check-in desk. Not only is it time consuming, but it adds stress to an already stressful experience.
Safety
Nothing is more important than safety, especially when you are having surgery. Surgery is often compared to the aviation industry when it comes to safety checklists and the concept of the "team" approach to care. A coordinated team that works together every day is probably one of the most important factors in making the operating room a safe environment. At our Knoxville plastic surgery center, our team approach to surgery is something we practice every day. We have the same small team -anesthesia, operating room staff, preoperative and postoperative recovery staff - day in and day out. All they do is plastic surgery, every day. Everyone knows each other and what to expect both in and out of the operating room. This allows us to function as an efficient, compassionate, and caring team to provide you with the highest level of safety available.
Cost
We've all heard the news stories of hospitals charging $50 for an aspirin or handing someone a $10,000 bill for a two-hour ER visit. One of the biggest problems in medicine today is that the costs of everything are hidden until after you receive care. Here we do things very differently - you know exactly what things will cost before anything is done, including the charges for the operating room and anesthesia. In fact, these prices are published on our website. We encourage you to visit our site and review our services and prices for yourself. There are many reasons that healthcare is expensive, but the main drivers of these rapidly increasing costs are the government and the insurance companies. By excluding both of these entities, our medical center can offer you the high-quality, state-of-the-art surgical care at only a fraction of the costs charged by most hospitals. Get an estimate from pricing wishlist.
Luxury
Our surgical center has been described by our patients as, well, beautiful. It is a serene, comforting environment that is both pristine and inviting and helps to relieve the stress commonly experienced with surgery. You will discover this same experience yourself from the moment you arrive through our front entrance until you leave through our private exit after your procedure.
If you are considering plastic surgery or non-surgical cosmetic treatments, we would love to hear from you. You can visit our gallery to see before and after photos of our patients, and don't hesitate to contact the only dedicated plastic surgery outpatient center in East Tennessee, to research procedures and treatments by Dr. Hall, and to learn about pricing information.
Dr. Jason Hall is a board-certified plastic surgeon who completed his surgical training in Texas, followed by a fellowship in facial surgery at Stanford. In 2015, he established his practice in his hometown of Knoxville after practicing in Houston, TX for five years. He is married with two daughters.
Knoxville Plastic & Craniofacial Surgery
Jason J. Hall, MD
9239 Park West Blvd, Suite 202
Knoxville, TN 37923
(865) 973-9500