June 2nd, 2016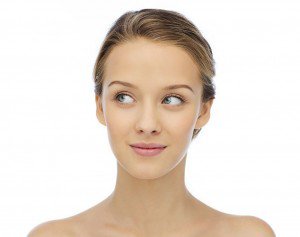 If you have droopy upper eyelids, or lower eyelid bags that don't go away with sleep, you may be a good candidate for blepharoplasty or non-surgical eyelid rejuvenation.
Blepharoplasty on Upper Eyelids
Drooping, sagging upper eyelids send a message of fatigue, disinterest, and age to those around you. An upper blepharoplasty - removing extra skin from the upper eyelids - or non-surgical upper eyelid rejuvenation with injectable fillers can help reverse the aging changes and restore the image of youth and vitality to your appearance.
Many of my Knoxville blepharoplasty patients here have issues with both the upper and lower eyelids. If you fall into this category, not to worry - I can address both the upper and lower eyelids in a single session.
Blepharoplasty on Your Lower Eyelids
You may have tried other treatment methods - under the eye serums, creams, and masks - with no visible change in the appearance of your lower eyelids. Fatty deposits under the eye and loose skin can contribute to an old and tired look, and sometimes surgery is the only way to restore the youthful appearance of stubborn under-eye bags.
During an in-person or virtual consultation, I can discuss the ideal way to restore the youthful appearance of your eyes. Surgery on the lower eyelids will involve removing or repositioning excess skin and fat, depending on the extent of the droopy appearance of your eyelids.
All eyelid surgery is done in the office (when possible) or in our state of the art outpatient surgery center.
-Dr. Hall
Longing for your eyes to reflect your inner-self again? Blepharoplasty expert Dr. Jason Hall is ready to help. Call us at (865) 973-9500 for your Knoxville Plastic Surgery consultation today.