November 14th, 2018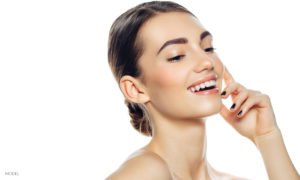 1. Premature Skin Aging
This skin condition just doesn't feel fair! Some people, whether their body has naturally stopped producing enough collagen and elastin, or if they've had prolonged sun exposure without wearing adequate sunscreen, look years older than their actual age before they even hit the age where the aging process usually begins. If you're in your 20s or 30s, but often get mistaken for years or even a decade or so older, then listen up. Microneedling (combined with PRP), performed at the office of Knoxville plastic surgeon Dr. Hall, can help rejuvenate your skin and help you look younger! How exciting is that?
2. Scars
If you have an unsightly scar on your body that hasn't produced a keloid, then microneedling can help soften its appearance. Since scars consist of an irregular formation of collagen, microneedling performed in Dr. Hall's office can help "organize" the scar tissue, allowing the area to produce the collagen and elastin it needs to heal in a healthier, aesthetically appealing manner.
3. Fine Lines and Wrinkles
We know that when it comes to treating fine lines and wrinkles, there are a variety of products and procedures available to men and women. In fact, you may even have your heart set on having one specific procedure performed, only to come in and see Dr. Hall to have him tell you microneedling is the best option in your case. That's because everyone is different, no wrinkle is equal, and all wrinkles need a personalized treatment plan of attack.
4. Stretch Marks
All the mothers out there just got really interested in this blog post, right? While stretch marks can occur any time you gain or lose a significant amount of weight, they are infamous for occuring during pregnancy. You may have regained your pre-pregnancy body and have gotten your curves back, but still have stretch marks on your abdomen and thighs. The good news is that you don't have to wear these stripes for good! Dr. Hall frequently helps patients reduce, or altogether eliminate, the appearance of stretch marks via microneedling, which stimulates collagen growth and blurs the stretch marks from view.
5. Hyperpigmentation
Commonly appearing on the face, you may have spots of hyperpigmentation that you don't like and can't hide with makeup. Microneedling with a simultaneous chemical treatment can be a great solution for breaking up these pigmentation marks and giving your skin a more even tone.
Visit Dr. Hall Today to Discover if Microneedling Is Right for You
If you have one of these five skin conditions that you'd like to resolve, your next best step is to visit Dr. Hall in his office to see if microneedling can help with your unique circumstance.
To schedule an initial consultation with him, call (865) 973-9500.