September 8th, 2016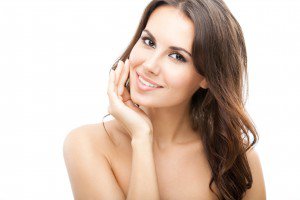 Here at Dr. Hall's practice, when our patients decide to work with us, we consider it a true privilege because we know that they want us to be a part of their lives in a very unique and significant way.
We also know that they've spent their valuable time researching us, comparing us to other doctors, and trying to find the best plastic surgeon. So from the moment our patients walk through our door, we do everything in our power to honor the trust they've put in us. To help you get to know Dr. Hall better, we wanted to share some of the things that we do differently that set us apart from the other plastic surgeons-including Dr. Hall's overseas surgical volunteer work.
Why Dr. Hall is Different
If you spend any time looking for a good plastic surgeon, you'll find lots of people who "talk the talk." But Dr. Hall actually "walks the walk" and we want to show you several concrete ways he does that.
A Knoxville son - Medicine (and Tennessee) is in Dr. Hall's blood. His father was a renowned cancer surgeon who started the Division of Gynecologic Oncology at the University of Tennessee Medical Center in the 70's. Dr. Hall grew up here in Knoxville watching his father's passion for his patients and always knew that he would become a doctor.
Board certified - When you start looking for a plastic surgeon, checking out their credentials is a great place to start. Always make sure they have current board certification. Dr. Hall is certified by both the American Board of Plastic Surgery and the American Board of Surgery.
Training - Dr. Hall is a fellow at the American College of Surgeons - a prestigious group of board-certified surgeons in the United States. He underwent 8 years of surgical training (after medical school) at some of the finest programs in the country, including UT Southwestern Medical Center in Dallas and Stanford University.
Thought leader - Dr. Hall is an active member of the American Society of Plastic Surgeons, the American Society of Maxillofacial Surgeons, the American Cleft Palate/Craniofacial Association, the American Headache Society, and the International Headache Society.
A true plastic surgeon - Dr. Hall went into plastic surgery because he believes it is "the most rewarding specialty in medicine." Dr. Hall is passionate about changing his patients' lives and he does that with every cleft palate repair, post-cancer breast reconstruction, chronic headache relief surgery, and nose realignment.
Giving back - In third-world countries, a cleft palate is seen as a curse from the gods, dooming entire families to exile from their villages. Dr. Hall recently visited Zimbabwe where he was able to repair cleft palates on over 20 children. With his help, these families' lives are forever changed for the better.
We know that finding a plastic surgeon can be stressful. So if you've just started considering plastic surgery or even if you've already decided on it, give us a call at (865) 973-9500. We love talking with potential patients who are at every stage of their decision making process. We'd be happy to meet you in person at our Knoxville plastic surgery office and get a chance to answer any questions you might have and find out about your plastic surgery goals.