July 3rd, 2017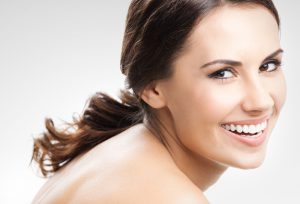 Dr. Hall is one of the most well-respected plastic surgeons in the region. As a board-certified surgeon, Dr. Hall has built his practice on providing gentle, compassionate, and honest treatment to all of his patients. His dedication to the art and science of surgery has made him one of the most precise and "in demand" doctors in the field. Take a look at our gallery of Before-and-After pictures to see for yourself. We would love to help you look as good on the outside as you feel on the inside. Contact us today to get started.
Treating Loose Skin Under the Eyes Without Eyelid Surgery
Patients will first meet with Dr. Hall for preoperative consultations. During these consultations he will perform a detailed examination and make recommendations based on what he finds and his discussions with the patient. Sometimes, Dr. Hall recommends that patients first try a non-invasive option.
Laser skin tightening and resurfacing is one of the best non-surgical methods to reduce sagging skin under the eyes. This is a terrific option that uses something called a "fractional laser" to tighten the skin. This method is virtually painless and requires a topical numbing ointment (and occasionally a numbing shot). It takes about 20 to 25 minutes and patients heal very quickly.
Treating Loose Eyelid Skin with Eyelid Surgery
Patients that have more severe sagging skin under their eyes may be best served with a blepharoplasty, which is the technical name for eyelid surgery. Here's how it works.
Who is a candidate - If you are healthy and have sagging upper eyelids or drooping bags under your eyes that don't go away, you're probably a good candidate for eyelid surgery.
How does the surgery work - Dr. Hall will make incisions in the folds of eyelid skin so that the scars are virtually invisible. From there he will remove extra skin and tissue. Small sutures are placed in the incision.
How is the recovery - Recovering from eyelid surgery is relatively simple compared to other plastic surgery Patients will experience bruising and swelling around their eyes, the majority of which subsides after a week. The sutures get removed after 5 days, and patients will need to apply drops to their eyes. Most patients will need to take a week off of work after their eyelid surgery.
Men and women that want to get rid of their sagging eyelids, refresh their face, and potentially look years younger should call Dr. Hall at his Knoxville Plastic Surgery office today at (865) 973-9500.