December 5th, 2018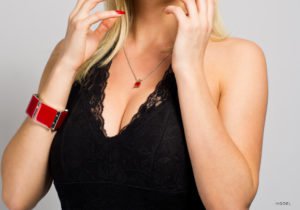 Don't worry. You've come to the right place. Dr. Hall strives to ensure that all women who consult with him are as educated as possible about the breast augmentation procedure, including which implants they want to use. Continue reading to learn more.
The Silicone Breast Augmentation Implants Ban of the 1990s and Early 2000s
Yes, it is true that some old silicone breast implants that were marketed in the 1980s and early 1990s suffered from some silicone leakage in some women. Many women who experienced this leakage reported side effects that they linked to their leaking or ruptured silicone breast implant. Because this caused a major health concern for American women looking to augment their breasts via plastic surgery, the FDA stepped in and banned silicone breast augmentation implants for nearly 14 years.
Today's Silicone Breast Implants Are Designed Completely Differently and Are FDA-Approved
In 2006, after the American Society of Plastic Surgeons and FDA conducted significant research into the health problems patients related to their breast implants (and proved that silicone was not responsible for the problems that lead to the ban), the FDA approved a new type of silicone implants for cosmetic use. These implants, which today are the most common breast implants on the market throughout the world, are completely safe for women to use. In fact, if you know a woman who has recently had a breast augmentation, she probably chose these implants for her procedure!
What About Saline Breast Implants?
Saline breast augmentation implants, which have a silicone shell and are filled with a saline solution, have always been FDA approved and considered safe to use. While they're less popular than silicone because they tend to provide a more augmented versus natural look and have other problems, there are still several women who choose saline breast implants for their surgical procedure.
What Should I Do if I Have More Questions?
While silicone breast augmentation implants have been FDA approved and back on the American market for more than a decade, Dr. Hall understands that their previous ban may have some women worried about using them. If you have any concerns about the safety of breast implants, Dr. Hall wants to know. As his website says, Dr. Hall's practice is "where art and science meet." He wants to make sure you are well informed about both silicone and saline breast augmentation implants, including understanding how today's silicone implants are completely different than the ones that were used and deemed unsafe decades ago.
Whether you have questions about breast augmentation implant types, or about the procedure as a whole, Dr. Hall wants to meet face-to-face with you.
If you're interested in breast augmentation, call his Knoxville plastic surgery practice to schedule an initial consultation at (865) 973-9500.