October 11th, 2016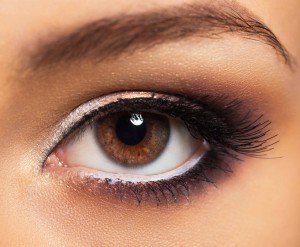 What are Eyelid Bags?
Lower eyelid bags form for a variety of reasons. As we continue to age, it is common to experience a loss in volume which can cause a hollowed out look under the eye as well as bags or puffiness. The skin can also thin in the lower eyelid area over time causing the appearance of eyelid bags.
A tear trough indentation can occur, deforming the lower eyelid. This is caused from skin and muscle being tethered down inside the eyelid by a ligament underneath the eye. Unfortunately, no one is immune to this condition - it can happen regardless of age or skin type - but, thankfully, treatment is safe and readily available. So how do you know which type of eyelid bag treatment is right for you?
How Can Fillers Treat Eyelid Bags?
Restylane and Juvederm are the most commonly used facial fillers for eyelid bags treatment. Knoxville plastic surgeon, Dr. Jason Hall, can discuss whether one of these fillers is right for you.
The skin under your eyes is thinner and more sensitive, so any fillers used in this area need to show consistent results without lumps or noticeable imperfections. Both Restylane and Juvederm contain hyaluronic acid gel which is degradable and most closely resembles natural skin tissue (and can both be dissolved easily with an injectable medication if irregularities occur).
When injected under the eye, these fillers can reduce the appearance of eyelid bags and restore a more youthful appearance. The effects last between 6 and 18 months (depending on the material used), but with continued treatments, results can last longer.
Fillers tend to be a good option for younger patients who are not yet in need of surgery to correct the appearance of eyelid bags.
Blepharoplasty for Eyelid Bags Treatment
Patients who are looking for a longer lasting solution to the appearance of under-eye bags may want to consider blepharoplasty (eyelid surgery).
Treating eyelid bags with surgery is generally a good option for our older patients who may have already used alternative options for treatment such as eye creams or fillers and wish to see longer lasting, more consistent results.
Eyelid Bags Treatment
So which treatment is right for you? Whether you are experiencing eyelid bags at a young age, or in your golden years, you will want to discuss your ideal course of treatment with Dr. Hall. He will be able to go over your personal aesthetic goals to help you decide whether blepharoplasty or fillers are best for you.
In search of eyelid bags treatment? Dr. Jason Hall, is ready to schedule a consultation with you. Contact us today at (865) 973-9500 for more information!