October 3rd, 2016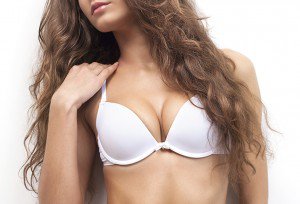 Size & Shape of Breast Implants
Patients who've decided to get breast augmentation surgery should first consider how they want their breasts to look. Discussing the size and shape you desire is one of the most important aspects of your initial consultation.
One of the advantages we provide to our patients is in-consultation imaging with the Vectra 3D system. This system is extremely flexible, so even if you aren't sure what size and shape you're looking for, you can review all your options as they will appear on your own body quickly and easily during your visit.
You can see yourself both with and without clothes in your new look to help determine what looks most natural to you. The truth is, the best breast implant is the one that looks and feels best to you regardless of the material. Dr. Hall will help you decide during your consultation, but we encourage you to read further to learn a more about the differences in implant types prior to your appointment.
Advantages of Silicone Breast Implants
Plastic surgeon Dr. Jason Hall most frequently uses silicone breast implants in breast augmentations. Silicone implants are FDA approved and are widely regarded as the best for achieving a natural look and feel for your new breasts.
Another reason Dr. Hall prefers silicone breast implants is that they have a lower chance of rippling, lending themselves to more accurately simulating the way real breast tissue moves. Slender patients with less natural breast volume also tend to choose silicone because the edges and surface of the implant are not generally detectable by sight or touch.
Saline Breast Implants
While silicone breast implants do appear more natural, there are reasons saline implants may be a better option. For patients with a larger volume of natural breast tissue, saline implants may be a viable
The biggest reason to choose a saline implant is that because saline breast implants are not pre-filled like silicone implants, they require a smaller incision, which can help minimize scarring. That said, when placing silicone implants, an inframammary fold or periareolar (around the nipple) incision is generally used, and scars in these areas are very difficult to see once they have healed.
Breast Implants
Dr. Hall is a board-certified plastic surgeon in Knoxville who has provided attractive, natural, and long-lasting results for his breast augmentation patients. Dr. Hall combines science and the latest technology to ensure natural results that leave you looking and feeling your best.
Call our practice today at (865) 973-9500 to schedule a consultation with Dr. Hall about choosing the best breast implants for you.