March 15th, 2016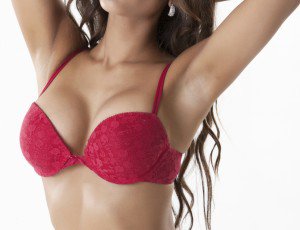 Periareolar: Placed at the border of the nipple. The scar is the least visible but can prove problematic when you breastfeed.
Inframammary: Placed in or slightly above the breast fold. Does not have breastfeeding consequences, and is almost as difficult to see when healed.
The third type of breast implant incision is transaxillary and made under the arm. This technique requires an endoscope to make room in the breast pocket.
Which Incision Is Right For My Breast Augmentation?
The main consideration for an incision is how to give patients the best possible result with minimal scarring. The most common incision is the inframammary, but both the periareolar and transaxillary incisions can be used, as well. Dr. Hall prefers either the inframammary or periareolar incision for most patients because:
There is more flexibility in the placement of your implants.
There is more precision in implant placement because the incisions are closer to the breast.
Other Considerations for Your Breast Augmentation Incision
Every plastic surgeon has preferences for how to place implants and the type of incision he or she uses. Based on the size and type of implant you want, Dr. Hall will guide you through different options for how the procedure is performed. Ultimately the choice is yours and Dr. Hall will give you an honest, informative opinion about what will look best.
For a free breast augmentation consultation, call our Knoxville plastic surgery office at (865) 973-9500.