March 22nd, 2016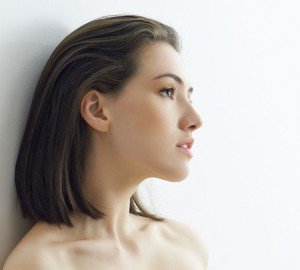 Thankfully, a variety of cosmetic and even functional issues of the nose can be remedied with rhinoplasty. During the consultation, I will carefully examine your nose and create a treatment plan to give you a nose you can be proud of.
What Problems Can Rhinoplasty Solve?
Patients seek rhinoplasty for many different reasons. In general, you are a good candidate for rhinoplasty if you're a non-smoker in good physical health who also:
Has a bumpy nose that lacks smooth contours
Has a crooked nose
Feels the size of your nose is either too large or too small for your face
Has difficulty breathing out of one or both sides of your nose
Simply doesn't like the appearance of your nose
During the consultation, I will talk with you to understand what your specific issues are, examining your nose both inside and out, and craft a plan for treatment that addresses both the aesthetic and functional problems you have with your nose in a single surgery.
Recovery and Scarring
Your rhinoplasty will be done under general anesthesia in an outpatient surgery center and will typically last only 2-3 hours. You'll be able to return home the same day as your procedure, with soft supporting material inside your nose and a splint or nose guard to protect the outside.
Though there will be noticeable swelling and possibly bruising on the outside of your nose after surgery, this usually subsides in only a week's time. The scars that are left are about 5mm long underneath the tip of your nose - totally hidden from view, leaving no lasting reminders of your surgery. If you're considering rhinoplasty to improve the look or airflow of your nose, call our Knoxville plastic surgery office for a consultation today.
Questions about rhinoplasty? Expert Dr. Jason Hall and his knowledgeable staff are here to help. Call us at (865) 973-9500 for your consultation today.